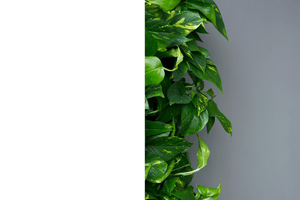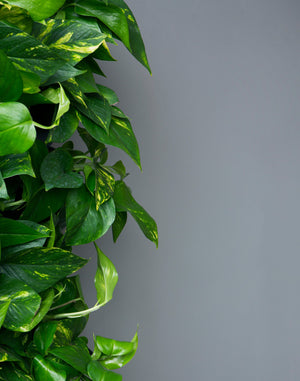 Help people
reconnect
with nature
Become a Certified Skogluft Indoor Nature Consultant
What is a Skogluft Indoor Nature Consultant?
Greener indoor spaces improve people's physical, mental and emotional health. Bringing nature indoors contributes to reduced stress and increased productivity. From the employer's side, this means fewer days off sick. With so many benefits, biophilic design is rapidly becoming a leading principle in sustainable architecture and interior design. 
Through the Skogluft Indoor Nature Consultant certification, you will receive all the tools, skills, inspiration and knowledge needed to help clients and customers improve their homes and workplaces.
The Skogluft Indoor Nature Consultant certification will provide you with a unique combination of skills and knowledge, making you an attractive resource for opportunities in sustainability, interior design, architecture and HR.
Enroll Now
The course is for you if you are interested in or work with
Sustainability
Interior design
Architecture
HR 
Managers
Indoor plantscaping
Forest bathing guides
Home improvement
Well-being and mental health 
Plants and gardening
Children and students
Book consultation
Course content
Biophilic design and how to bring it into any indoor space.
The science and benefits of nature indoors 
Practical examples and case studies 
Presentation and marketing skills
Career opportunties
Experiential knowledge of nature-based techniques like Forest Bathing and EcoNIDRA™.
Sign up for the course
Practical details
Certificate and training
Training Start: Start any time
Training Duration: Three months
Training Form: Blended training combining engaging and varied online training content with live Q&A sessions via Zoom
Live Sessions: Monthly live Q&A sessions via Zoom, on every 4th Tuesday of the month
Certification: After completing your training you will become a Certified Skogluft Indoor Nature Consultant. You will receive your certificate, as well as a Certified Skogluft Indoor Nature Consultant logo for your own use.
Support: If you have any questions, please feel free to contact us at kn@skogluft.com
Enroll now
Welcome to the Training!
Assignment: What brought you here
Terms and Conditions
Your Vision
Certification Requirements
Live Sessions & Recordings
Your Skogluft
Next Steps
Welcome & Overview
The Benefits of Nature Connection
Scientific Research Studies
Biophilic Design
Assignment: What do you enjoy sharing?
Role-play: Why is nature indoors good for you?
Quiz
Welcome & Overview
Our Relationship with Nature
Nature Connection Tool #1: Forest Bathing
Nature Connection Tool #2: EcoNIDRA™
Nature Connection Tool #3: Sit Spot
Measurement Tool #1: POMS
Measurement Tool #2: Nature Relatedness Scale
Preparing for your Start Project
Quiz
Welcome & Overview
Tools for Calmer Homes
Tools for Healthier Workspaces
Tools for Greener Healthcare
Tools for Feel-Good Interior Design
Tools for Happier Kids
More Examples
Quiz
Half-way through Reflections
Welcome & Overview
Heartfelt Speaking
Assignment: Your Indoor Nature Pitch
Corporate Wellbeing
Promotion Resources Library
Quiz
Welcome & Overview
Skogluft's Mission
Meet the Plant
Installation & Maintenance
Skogluft Ambassador Program
Quiz
Introduction: Your Start Project
Assignment: Your Start Project
Sharing
Final Reflections
Your Skogluft Indoor Nature Consultant Certification
Values and Competencies of Skogluft Indoor Nature Consultants
Worldwide Skogluft Consultants Directory
Instructor
Kat Novotna
Kat's mission is to help people reconnect with the planet, themselves and others through nature connection outdoors, indoors, and within. With her 20 years of expertise with highly engaging and transformative educational programs, Kat is the creator of Skogluft's Indoor Nature Consultant training program with a worldwide community of certified consultants that are making our indoor spaces greener, calmer, happier and healthier places to live.
Enroll now